I'm not in any way affiliated with Brevo (formerly SendinBlue) or Easy Digital Downloads. This plugin was not commissioned by any of these parties. Doesn't make it less awesome, though 🙂
Brevo for Easy Digital Downloads fully integrates your Brevo (formerly SendinBlue) mailing lists with Easy Digital Downloads. An additional advantage is that this plugin is much cheaper than other solutions, because it is made strictly for Easy Digital Downloads and does not support other platforms, such as WooCommerce.
Features
Adds a (customizable) checkbox to your website's checkout, so your customers can opt-in to any of your Brevo mailing lists.
Customize lists on a per download basis:

Subscribe your customer to an additional Brevo mailing list, based on the product currently in your customer's cart, or
Subscribe your customer to another Brevo mailing list, based on the products currently in the shopping cart.

Map checkout fields to Brevo list attributes for easier personalization of your marketing campaigns.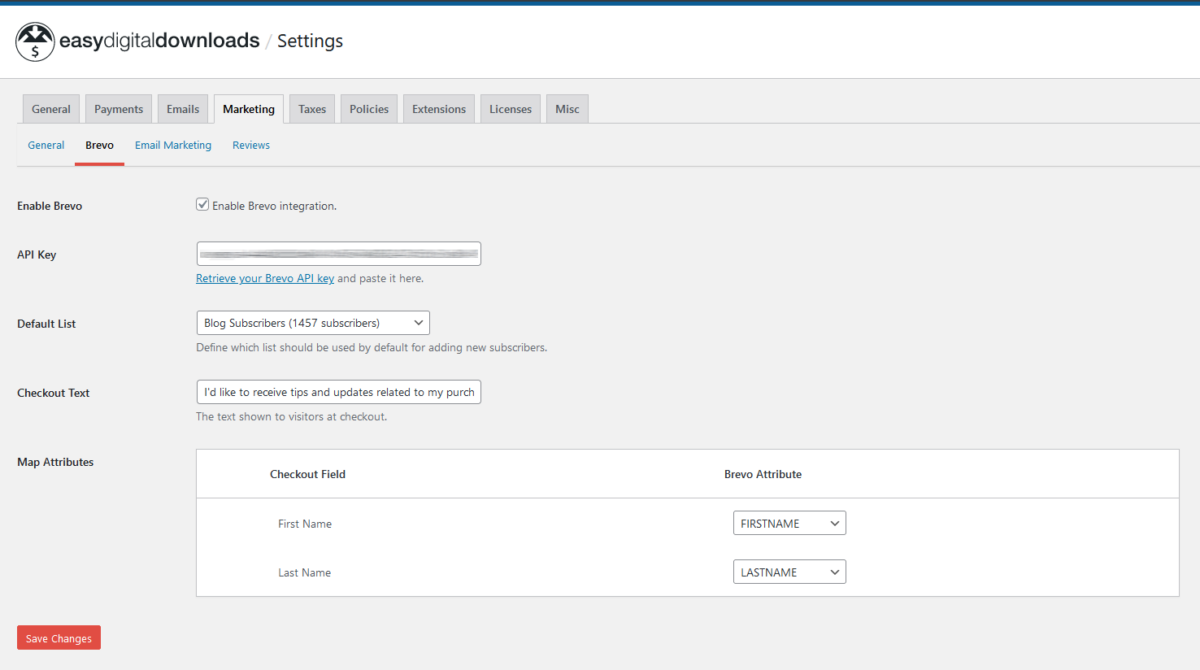 You must log in and be a buyer of this download to submit a review.