I've been making a mess of things lately, haven't I? It's okay, you can say it.
After introducing ~20% of my users to a "beautiful" 500 error in OMGF Pro's last update, now, updates in the WordPress admin screen are broken! For all my premium plugins no less! Isn't it great?
And yes, you can punch me later.
Either way, I'm not ashamed of admitting when I cause a catastrophe. Like that time I burnt down a whole — no, nevermind. Let's stay on topic, guys. Come on!
So, why am I no longer receiving updates in my admin screen?
Let me answer that question with another question:
What has 2 two hands and made a tiny oopsy-whoopsy?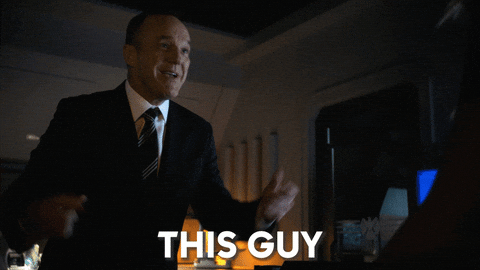 A more detailed answer: to fix another issue one of my users was having, I introduced a bug into the license manager.
In my defense, though, it's also because VS Code sucks a little bit, because TIL that for some reason its code validator doesn't work in Github submodules. I mean, WTF?
I made a typo in a variable name, and everywhere else, this'll be underlined with a red squiggly line, because the variable is non-existent. But since the license manager is included with each of my premium plugins as a submodule (which is supposed to save me duplicate work) specifically this part of the code validation doesn't work.
And now what?
Well, before you punch me. Allow me to tell you that I've fixed the bug and I'll be releasing updates for all plugins in the next few days (Monday at the latests), which'll include the fix.
The only catch is: you'll have to install them manually.
For those of you with Agency and Ultimate licenses, oh my F-in God, allow me to tell you that I fully appreciate the burden I just bestowed upon you. Hopefully you have some type of WordPress site manager installed, that'll allow you to push the update to all sites at once.
How do I install an update manually?
If you have a valid license for one of my premium plugins, e.g. CAOS Pro or OMGF Pro. You can fetch the latest update from the Files overview in your account area (you need to be logged in — of course)
The versions for each plugin that (will) contain the fix are:
CAOS Pro: v2.5.1
OMGF Additional Fonts: v1.3.1
OMGF Pro: v3.8.2
All these updates have been released by now.
Then install the downloaded ZIP package like you would any other 3rd party plugin. When prompted with the question to replace the currently installed package, confirm that you want to replace it with the uploaded version.
Does this bug affect all Daan.dev plugins?
No. All add-ons for Easy Digital Downloads aren't affected, because they use the license manager included with EDD.
Okay, done. Now what?
First, allow me to apologize for the hassle. In all seriousness, I feel like an idiot.
Hopefully you don't live somewhere close so you won't be able to hold me to my promise that you can punch me. But, feel free to throw a viritual punch in the comments! But before you do, scroll to the top of this page and have another look at that sad banana…
Let 'er rip!